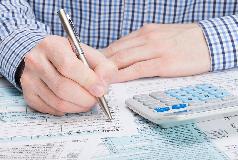 As long as the business tax laws remain complicated, having a tax accountant on your business team is a good idea. If you are a small business, you might hesitate, but if you plan to grow, your taxes will eventually become complicated, too. A tax accountant in Las Vegas can offer several benefits, including knowledge and experience in maximizing tax loopholes.
Here are three reasons to consider adding a tax accountant to your business team.
Maximize Tax Loopholes
Within the tax code, there are loopholes available to businesses. Some Las Vegas tax accountants refer to them as tax credits. No matter how you view them, they are there and you can maximize them in order to lower your tax rate. When you are able to keep more money in your company's pocket, it is money that you can reinvest in your employees, assets and company. The government purposefully leaves loopholes in the tax code because they want companies to continue adding jobs to the economy, and an accountant can help you do just that.
Record Keeping
Since you are expected to report your financials to the government every year, it is important to keep the relevant information and documents organized as well as safely stored. A Las Vegas tax accountant develops their own system, but the goal is to ensure that if a document or financial figure is ever requested by a government official, it can be produced in a timely manner. These professionals are trained to be meticulous record-keepers so you can focus on growing your company.
Audit Preparation
When a Las Vegas tax accountant keeps your financial records organized and safely stored, it also means that you are ready for a tax audit in case it comes up. An audit can be a stressful process, but if you are ready, it can be smooth, too.