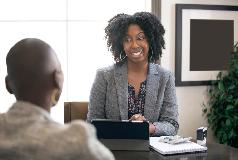 Taxpayers have long used the solar tax credit in order to help fund the purchase and installation of this energy-saving system. This article will tell you how you can take the credit and about changes to this credit that are pending in the future.
Tax Credits Promote Solar Energy
United States tax policy aims to promote the use of alternative energy sources in order to further energy efficiency. If you have installed a solar energy system in your home, you can qualify for a large tax credit that will finance a significant portion of the cost of installation. If you have installed a solar energy system in the past year, you are eligible to receive this credit on your tax return. This is a tax credit as opposed to a tax deduction which will give you a set amount of savings on your taxes.
The Tax Credit Is Slowly Dropping
Although the solar tax credit has recently been extended, the amount of the credit is progressively being cut in future years. Currently, you can receive a tax credit for 30 percent of the purchase price of your solar energy system. However, in 2020, this credit is dropping to 26 percent of the price of the system. After 2022, only ten percent of the purchase price will be able to be credited so those considering using this tax deduction should do so now in order to take full advantage of it.
The Solar Tax Credit Can Be Rolled Over
Even if you do not have enough tax liability in one year to fully use the credit, it can be applied to future years' tax returns so long as you own the system. In other words, the solar tax credit does not expire in the year that you install the system so you should not let that stop you from taking advantage of this credit. Accounting firms in Las Vegas can help you figure out how you can take this tax credit and apply it to your taxes for this year and future years.