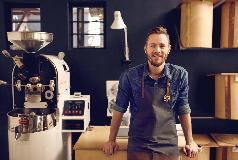 If you are many people who are working more than one job just to get by, it can have important tax implications. While no one is suggesting that you spend your precious free time reading the 70,000 pages of federal tax law, it is important to consider how much money that you need to have your employers withhold so that you do not get hit by a large penalty. Here are some helpful tips.
Filling Out Your W-4 Forms
If you work for other people, listing your dependents on your W-4 form correctly can leave you needing to pay a lot of money come tax season. The amount that you would need to pay depends on your tax bracket and other factors. Most people, however, will come out without having to pay a large tax bill if they take the right number of deductions on their highest-paying job and then enter 0 on the form at all their other jobs. It is always a good idea to meet with a tax accountant because some will need to enter an additional amount at the bottom of the form or they could still end up having to make a payment.
Social Security Withholding Tax
You also need to be very careful or you will overpay your social security taxes. The government sets a maximum amount each year. For the 2019 tax year, the maximum amount is $132,900. You will need to enter the amount of overpayment on your 1040 tax form to recoup this money.
Self-Employment Taxes
If you work for someone else and run a business on your own, then you need to think ahead about the tax implications of running a business. When you work for yourself, then many different things are deductible. Unfortunately, you get hit with the total burden of paying your social security taxes that most employers pay 50 percent of normal. Therefore, you need to seek advice before the year begins, so you do not have to pay as much in April.
Each person's tax situation is truly unique. New laws are added each year. Therefore, make sure that you are working with a competent accounting firms in Las Vegas.