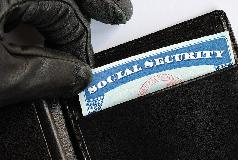 Cybercriminals are becoming more sophisticated than ever in their attempts to take your identity and make it their own. Tax season is one of the most profitable times of year for these unscrupulous folks, so right now phishing scams are running rampant. To keep your identity safe, you'll want to stay one step ahead of the game, and that means informing yourself as to what kind of ruses are trending with these thieves.
IRS Website Fishing
It's very common these days to see counterfeit copies of the official IRS site being hosted to steal users' personal information. What might look exactly like the IRS front page could easily be a duplicate on a hacker's server. In some cases, once you've given away your personal information, you'll be rerouted to the IRS's real e-policy page so the hackers can avoid suspicion.
To counter this phishing attempt, make sure that the URL in your address bar is www.irs.gov. Even one character's variation can be the difference between complete security and a financial migraine.
TurboTax Website Phishing
Similar to IRS website phishing scams, the Intuit TurboTax website is often duplicated to fool careless users into giving their personal information away to third parties. TurboTax is an incredibly popular software suite that is used all over the country, so scammers cast their nets around it just as often as the IRS website. Your defense against TurboTax scammers should be the same as for false IRS sites: check the URL to the letter.
In Conclusion
Stay safe this tax season. HTTP scams are the most common out there. Be very wary of any unsolicited emails you might get from the IRS or from TurboTax, as they might actually be the accounts of phishers. Vet all such messages, and if you do follow any links, first ensure that their domain is letter-for-letter exactly as you have seen it on the official site. Better yet, just hire an accountant. If you live in the area, a Las Vegas CPA should not be hard to find.