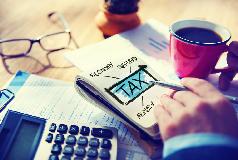 For large corporations, an audit is an annoying but routine part of doing business. But, for small business owners and sole practitioners, audits are enough to cause a panic. They may not have a full-time CPA in Las Vegas at their disposal to oversee accounts. There may also be some question about whether their deductions will come into question.
Most audits are routine, and you probably have nothing to worry about. But, there are s few things you can do to lessen the odds of being scrutinized by the IRS.
Resist the Temptation to Pocket Cash
Small businesses and independent contractors often do business on a cash basis. It's tempting to pocket some of that cash and under report your income. The thing is, the IRS keeps a close eye on businesses like landscapers, construction companies and salons, and independent professionals like DJs and entertainers. Agents have an idea what the average income should be in your area for businesses and professions whose main revenue stream is cash.
File Paper Returns
Electronic filing is more convenient, and the IRS encourages paperless returns. However, filing the old-fashioned way reduces your chances of being one of the random audit picks. Just make sure that your returns don't raise red flags and are filed on time, and don't file early.
Don't Take Risky Deductions
The IRS allows some leeway in what independent contractors and small, home-based businesses can deduct as a business expense. However, there are guidelines as to what's permissible. For example, you can deduct a portion of your wardrobe, but only clothes that you wear solely when conducting business. Utilities, rent, and other operating expenses are deductible for home offices, but they have to be located in a separate part of the home than your living quarters, and use a separate phone line and internet connection than that used by your family. Consulting with an accountant before you file will help you avoid mistake.
Audits of small businesses are up as more people are leaving traditional employment and striking out on their own. These tips can help you avoid triggering a visit form an IRS auditor, but turning your bookkeeping duties over to a professional CPA will allow you to get rid of worry and focus on your work.