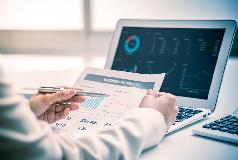 No matter what type of business you operate, there will always be a customer who does not pay. Even if you send out multiple statements, call or even threaten to take the customer to small claims court, you might be left with no payment for the products or services you provided. You may be able to reduce your business income for the amount of the bad debt by working with experienced CPA firms in Las Vegas.
What a Customer Bad Debt Is
A bad debt is an amount that you have been unable to collect from a customer, client or patient. This also applies to your business if you are a creditor. At the end of the year, you may be able to write off the bad debt as a deduction from your yearly earnings. According to the Internal Revenue Service (IRS), bad debts include loans you provided to customers or suppliers, credit sales to customers and business loan guarantees.
How Writing Off the Bad Debt Works
In order to write off the bad debt, your business must follow the accrual practice of accounting. This means that you show income when you bill it and not when you collect the money. If your company does cash accounting, then you cannot write off the bad debt because it was never counted as income.
Writing Off the Bad Debts
To write off the bad debts, you have to wait until the end of the calendar year. This gives the client a chance to pay the debt. You will need to prepare or have your accountant prepare an accounts receivable aging report. This shows who owes you, how much they owe and since when they have owed. Total all of the bad debts you are owed. On your federal income taxes, you will need to file a Schedule C.