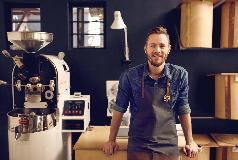 It's not easy to run your own small business as everything is on your head. Getting everything right at the same time is a virtual impossibility. However, the good news that Las Vegas business owners can take to heart is that every person has their own weak and strong points. That's why you need the help of an accountant in Las Vegas.
Misconception #1: Only Business Owners With Limited Funds Need a Budget
All business owners need a budget. When you have a budget, your funds have a plan and purpose. Not having one can cause you to overspend easily if you're not careful. Start by setting a yearly budget and then break it down by month. Go over your budget with your CPA every month to see if it needs any readjustments.
Misconception #2: Having a Tax Bill Is Always a Bad Thing
Owing money at tax time merely means that you made more money than the amount that you spent on expenses. Some business owners want to spend their profits by the end of the year so that they don't owe anything when the tax bill comes. To avoid a nasty surprise at the end of the year, put some money aside to pay your quarterly tax bill.
Misconception #3: Sales Tax and Income Tax Are One and the Same
To tell the difference between income tax and sales tax, you will need to know about a few distinctions. Sales tax acts as a tax that Nevada looks over and gets assessed to your clients on services and products. All you do as the business owner is collect the tax. You don't have to return this money until your sales tax return is due to the state.
Income tax operates as a tax at both the local and federal level for the states that collect one. Nevada acts as one of the few states that don't collect income tax from its residents.