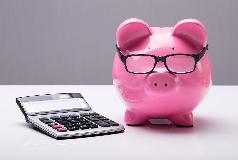 Many employers offer a healthcare flexible spending account as a way to reduce the burden of out-of-pocket healthcare expenses. It is important for you to know which things can be paid for with these accounts. If you have any questions about how the accounts affect your tax obligations, consult with experienced accounting firms in Las Vegas.
Covered Products
Many health-related products can be paid for with a flexible spending account. Some of the covered products include your prescriptions that have a co-pay. First-aid products, such as antibiotic ointment, bandages, and ACE bandages may be covered. Over-the-counter medications are covered if you have a prescription, such as a doctor's prescription to take an aspirin tablet each day.
Covered Services
Healthcare flexible spending accounts also provide reimbursement for many health-related services. Your doctor's office co-pays, laboratory test co-pays, facility co-insurance fees and diagnostic service fees may be reimbursed with these accounts. You may also use the accounts for alternative medical care services, such as acupuncture, chiropractic care or physical therapy if you have a doctor's prescription for it.
Products and Services That Are Not Covered
Some products and services will not be covered by a healthcare flexible spending account. The ineligible products include, but are not limited to items such as clothing or shoes. Feminine hygiene products, baby wipes,
and diapers are not eligible expenses. Some services are also not eligible for coverage or reimbursement through flexible healthcare spending accounts. For example, medical procedures that are purely cosmetic, such as a liposuction or lip augmentation surgery, are not eligible for reimbursement. Experimental medical procedures are typically not eligible for reimbursement. Swimming lessons, exercise classes, meditation classes and yoga instruction are not reimbursable, even if they were recommended for you buy your doctor to help with a known medical condition.